What is the role of noise, vibration, and harshness (NVH) engineering in the vehicle development cycle today? How does the discipline adjust to the mega-trends that are affecting the automotive industry? Join the discussion with Steven Dom on trends in NVH engineering.
After addressing the topic of NVH engineering, first in the context of vehicle electrification, then of traditional powertrain optimization, we take a broader view on the subject and discuss the trends in full vehicle NVH performance engineering.
Indeed, it is time again for Steven Dom and me to (virtually) sit together and entertain a friendly conversation over the trends, the outlook in the industry, and more. In this interview, Steven addresses the 4 global trends that affect the profession today.
Sit back, grab a mug of coffee or a glass of wine, and join the discussion.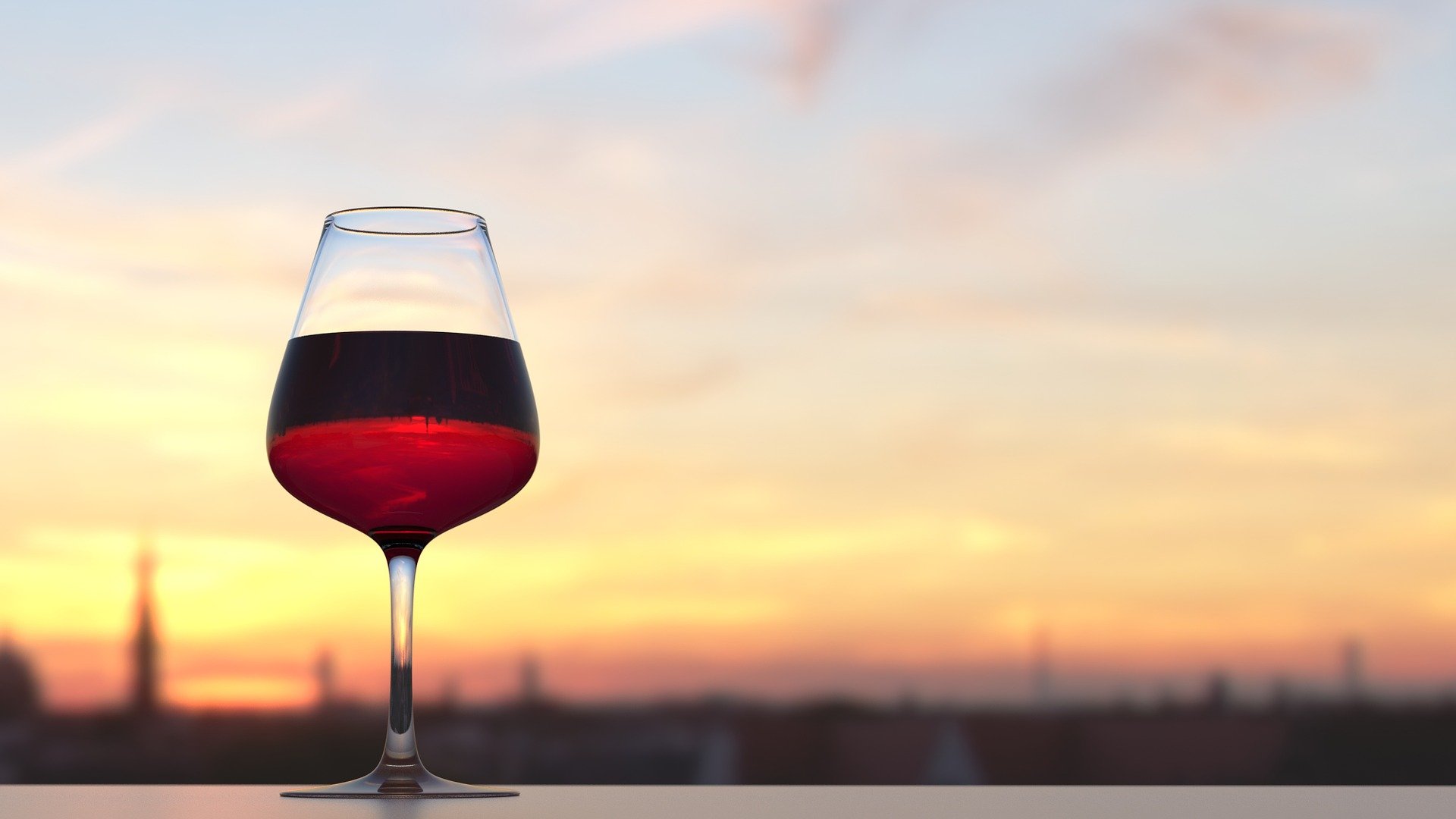 Trend #1 – Modern NVH engineering focuses on process efficiency
Steven Dom initiates the dialogue by talking about what he knows best: the vehicle development process and the part that NVH engineering plays in it.


The good, the bad, and the ugly engineer

Considering his expertise, he makes an almost apologetic statement. NVH engineers often suffered from a "bad" reputation. They were the troubleshooters, sometimes the troublemakers. Their job required a refinement step that was often unwelcome. It took place late, too late, in the development cycle. It often led to costly redesigns or mediocre troubleshooting fixes.
Therefore, many NVH engineers have focused their efforts on addressing potential issues earlier in the design cycle. And thus, spruce up their reputation.
There are many ways how NVH engineers can achieve their goal of better, earlier NVH integration.


Start small, rise big

Sometimes, it just starts with implementing a series of smaller, simple process improvement steps that consequently streamline the entire NVH verification process. NVH engineers can propose more standard procedures, use better-defined templates, or even rely on more channels to test faster and more efficiently.
All these steps don't remove the need for a final NVH refinement stage, but they ensure that this refinement job runs as smoothly and resourcefully as possible.
Next to these tiny stepstones, companies implement more fundamental changes in the processes. Ford Motor Company uses an approach of unified testing where testing disciplines are not siloed but applied together to improve testing efficiency. "The temptation to specialize in an engineering discipline can be counterproductive. Cars are complex systems that are subject to many environmental loads. Not only noise and vibration but also thermal behavior, electromagnetic interferences, and many more characteristics influence each other, with intertwined effects. Companies acknowledge the need for a cross-discipline approach to ride, handling, and comfort issues, amongst others," explains Dom.


A new generation of superstar engineers

And it is not just the testing side of things that is changing. It's now "Goodbye, nerdy NVH engineer, here comes the super-multifunctional engineer!" And he/she's not labeled "test" or "simulation" engineer anymore. As NVH becomes a more mainstream discipline in the vehicle development cycle, companies implement integrated processes that blur the boundaries between test and simulation. And beyond that, they make NVH engineering an integral part of their entire product lifecycle management (PLM) process. Dom adds: "Companies are pulling NVH engineering effectively forward in the development cycle. Something we have been talking about for decades is only becoming reality recently."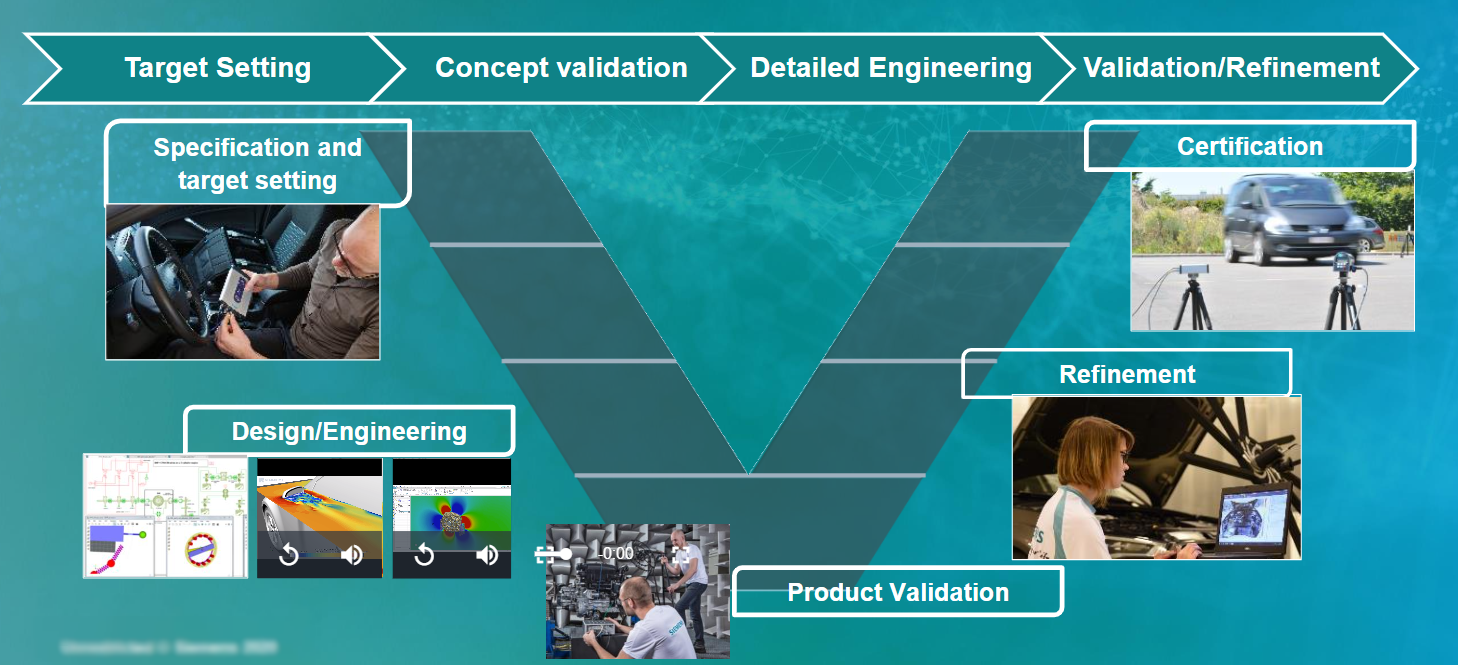 The temptation to specialize in an engineering discipline can be counterproductive. Companies acknowledge the need for a cross-discipline approach to ride, handling, and comfort issues, amongst others.


Trend #2 – Rationalization calls for a different approach to NVH engineering
The second trend, explains Dom, only indirectly impacts NVH engineering. In recent years, carmakers have identified the need to rationalize their product and model offerings. How does this influence the NVH engineering process?
Unsustainable model explosion
Rationalization? Over the past decades, the number of car models available in various local markets has exploded. Take the example of Mercedes. Back in the '80s, the company only produced a very limited number of luxury limousine models, the C-class, S-class, and E-class (and, in a completely different category, the G-class). Then, in 1997, it introduced the A-class. And in 2005, the B-class. And so on, for another decade.
Nearly all carmakers have gone through this wild phase of putting more and more models and variants onto the markets. It's almost like there's a vehicle for every consumer subsegment, a car for the mono-parental family and a car for the large one, a car for the elderly couples, and a car for…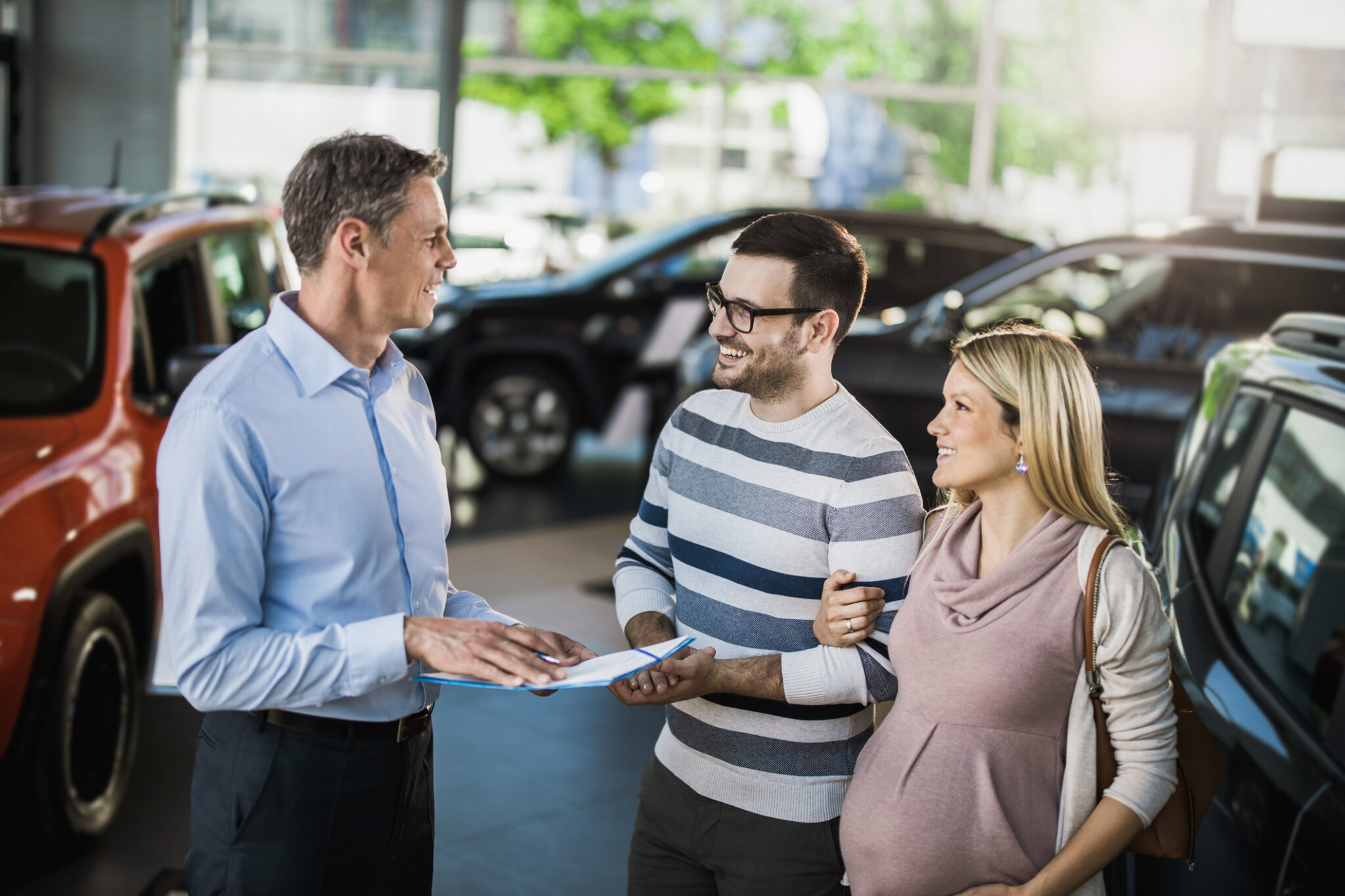 There's a car model for nearly every consumer subsegment, from the young family to the elderly person.
To keep up with this model explosion, carmakers have adopted a platform strategy. Rather than developing 25 completely different models, they build the variants – the coupés, the station wagons, the SUVs – based on roughly 4 or 5 different platforms. They also shared these platforms across brands of the same company, or even, across companies.
Moving beyond the platform strategy

But carmakers now realize that even a platform strategy is not enough to keep up with the pace of innovation and the competitiveness of the markets. And rather than flooding the market with yet another new model, some companies now take a step back and rationalize their offering. Consider again Mercedes. The carmaker will ditch the A-class and focus on doing what it does best: luxury limousines.
And now, a new, modular approach supersedes the platform strategy. In a modular approach, modules are like the building blocks of the car. Single subsystems are reused in various car models. Different models share the same suspension components, the same radiator, the same steering system. Cars are made of individuals elements that are assembled like Lego blocks.
Volkswagen already uses the approach when relying on the Modular Transverse Toolkit (or MQB). The MQB forms the basis of a variety of models ranging from the small popular Polo to the large American Atlas SUV. All MQB models are equipped with transverse engines installed at the front. Volkswagen claims that the MQB approach saves them a lot of space. But it also allows the manufacturer to freely choose the type of powertrain they want to fit in the car. For example, the Volkswagen Golf comes in petrol, diesel, CNG, electric, and plug-in hybrid powertrains variants.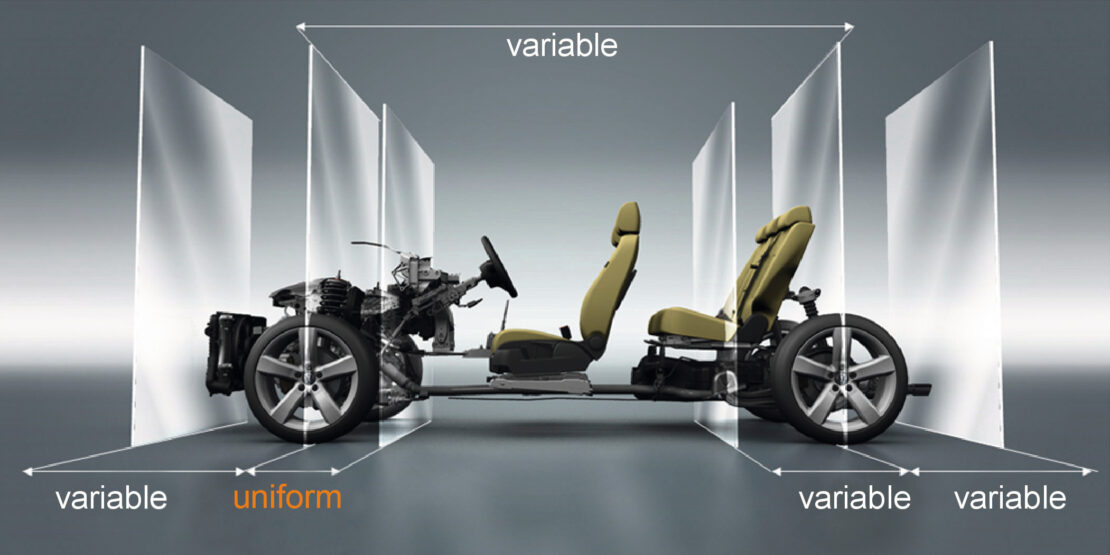 The MQB approach combines variable and fixed masses.
Concretely, a modular approach leads to a drastic reduction in costs, as subsystems can be mass-produced.
What does this mean for the NVH engineers?
Maybe, that they can spend more time playing Legos?
Engineers built a full-size Bugatti Chiron out of Lego blocks… and it drives!
Seriously, you don't need to be an AFOL (Adult Fan Of Lego) to master the science of modular NVH engineering. Process innovations such as virtual prototype assembly allow building vehicle models from new and existing sub-systems and components to predict NVH behavior earlier in the design cycle.
Steven Dom dives deeper into the subject: "A technology like component-based transfer path analysis anticipates the need for an understanding of the NVH behavior of a subsystem. The technology allows modeling a noise-source component, like a power steering system, an HVAC pump or even a wiper assembly, independently from its receiver structure. The engineer can then predict the component noise and vibration behavior when coupled to different receivers."
The method allows component suppliers to characterize their products independently from the receiver product. It is based on the concept of blocked forces (or forces that the component would generate in an infinitely rigid mounting structure), combined with the structural impendence of its connection points. Suppliers can consequently predict how the component or subsystem will interface with the receiving structure.
Dom explains: "As a result, engineers can safely forecast the NVH performance of the full vehicle even before it exists. Additionally, it allows the OEM companies to set better, clearer targets and thus improves their collaboration with the suppliers. All of this because engineers can describe the coupled behavior while addressing the properties of the single components (and their receiver) separately.
This is a great approach to prevent late, costly troubleshooting activities, and expensive design modifications. The technology also supports the building of a knowledge base, since the model-based development process embeds the expert knowledge for future generations.


Engineers can forecast the NVH performance of the full vehicle before it exists.


Trend #3 – Lightweight design impacts NVH behavior
The third trend that Steven Dom wants to address is one that affects many engineering disciplines such as ride and handling or durability: the trend towards weight reduction. NVH engineering is no exception to the rule.


Losing weight means losing damping

Like top models on the catwalk, automotive engineers dread the few extra pounds on their latest design. Indeed, weight is the enemy; it increases the fuel consumption of conventional cars. It decreases the range of battery-powered electric cars.
But, then, mass is the friend of the NVH engineer. It shields noise and damps vibrations. When troubleshooting an NVH issue, engineers could in the past simply add noise and vibration-damping material to mitigate the effect of a vibrating part. Today – not anymore.
"The interesting thing, says Dom, is that this quest for lighter materials and builds is not necessarily a piece of bad news for the NVH engineer. It fosters creativity and drives innovation in material design."


Lightweight material is king

Lightweight materials are at the core of research and development activities for many tier-one and tier-two suppliers. To name a concrete example, 3M China invests a large amount of R&D effort into the development of advanced automotive materials. The well-known supplier aims at providing the automotive industry with materials that help save fuel while enhancing vehicle safety and performance.
To better evaluate the acoustic material characteristics of its products, 3M China has opened its own research and development (R&D) center in Shanghai. The in-house test facility substantially reduces the testing time and helps 3M develop its competence and gain new skills.


"Simcenter Testing products and services help us offer solutions that strike an excellent balance among cost-efficiency, weight and performance for vehicles."

Wan Quan, Product Engineer of Acoustic Team, Automotive Division 3M China
Metamaterials drive innovation in acoustic material designs

How can lightweight materials become the acoustic engineer ally? In fact, mixed materials and metamaterials offer many opportunities for innovation. But what's a metamaterial?
It designates any material that is specifically engineered to have a property that is not found naturally in materials. Metamaterials are usually assemblies of multiple elements, composites made of metals and plastics. The materials are often arranged in repeating patterns, at scales that are smaller than the wavelengths of the phenomena they influence. Metamaterials have a wealth of usages. They can be used to diffract the light, absorb or refract certain wavelengths. They have many applications in optics, thermal management, or acoustics.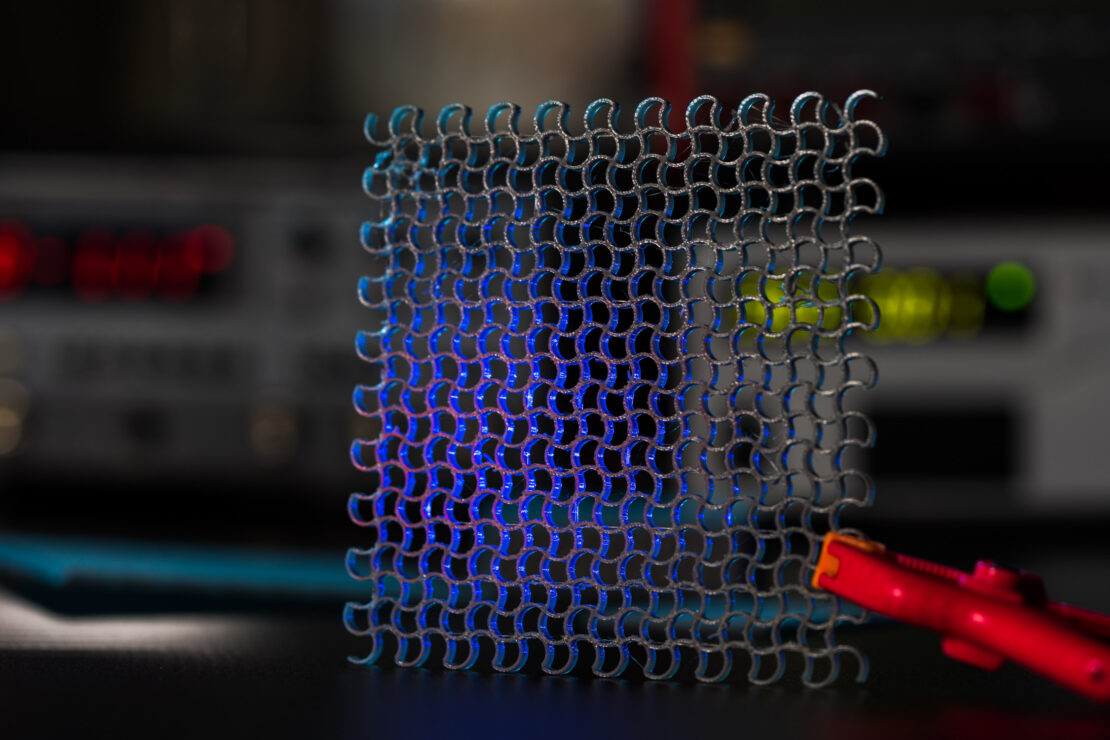 Sample of a metamaterial developed in a laboratory
So, how does the development of metamaterials support vibroacoustic engineering? The University of Leuven, next door to one of our Siemens offices in Belgium, presents some of its research findings on the university website. Those findings are insightful to understand the vibroacoustic potential of metamaterials.
Naturally, the automotive industry also put these innovations into practice. Recently, Nissan has showcased a new concept that involves an acoustic metamaterial. The Nissan Ariya Concept features a novel material design. This sound insulation material significantly reduces road noise and offers enhanced comfort while driving. It only weighs one-fourth of usual noise insulation materials (like for example rubber boards). Yet, it provides an equivalent performance in terms of road noise reduction. All of that coming with the perks of reduced vehicle weight, and improved driving performance and fuel efficiency.
Discover the Nissan Ariya Concept:
The quest for lighter materials fosters creativity and drives innovation in material design.


Trend #4 – Driving automation changes the way we perceive NVH
The fourth trend is an unmissable one. With the global population growth, urbanization is a mega-trend of the XXIst century. In densely populated areas, smart mobility becomes a necessity. Automated mobility solutions appropriately answer the need for seamless, fluid, multi-modal travels, and commutes. Nearly all carmakers have entered the race to propose partially or fully automated vehicles. For the NVH engineer, is it a trend to get excited or nervous about?


New noise sources, new sorrows

With the advent of self-driving cars, NVH engineers will have new noise sources to worry about. No major ones, like the wild roar of an engine, but multiple small noises of the nerve-racking sort. By nature, an autonomous vehicle is full of sensors that act as the eyes and ears of the car. And these sensors are not entirely noiseless. To operate flawlessly, they should not overheat and might require some cooling in form of a cooling fan or a spray system. Hear that subtle "whoosh" or that annoying "swish"? Well, it is no secret that, when the engine noise fades away, we become more sensitive to the irritating tones of the ancillary systems.
Additionally, the NVH engineer must now care about the effects of vibrations on the sensors. Will the vibration induced by the tires rolling on a rough road affect, and possibly disturb, the functionality of the radar fitted in the bumper? The same goes for the rendering of a high-fidelity camera – how will it react to incessant vibrations?
Indeed, the future brings a wealth of new challenges for the NVH engineer, as vehicles evolve towards a higher degree of automation.


Autonomous taxi or ride in a ghost train?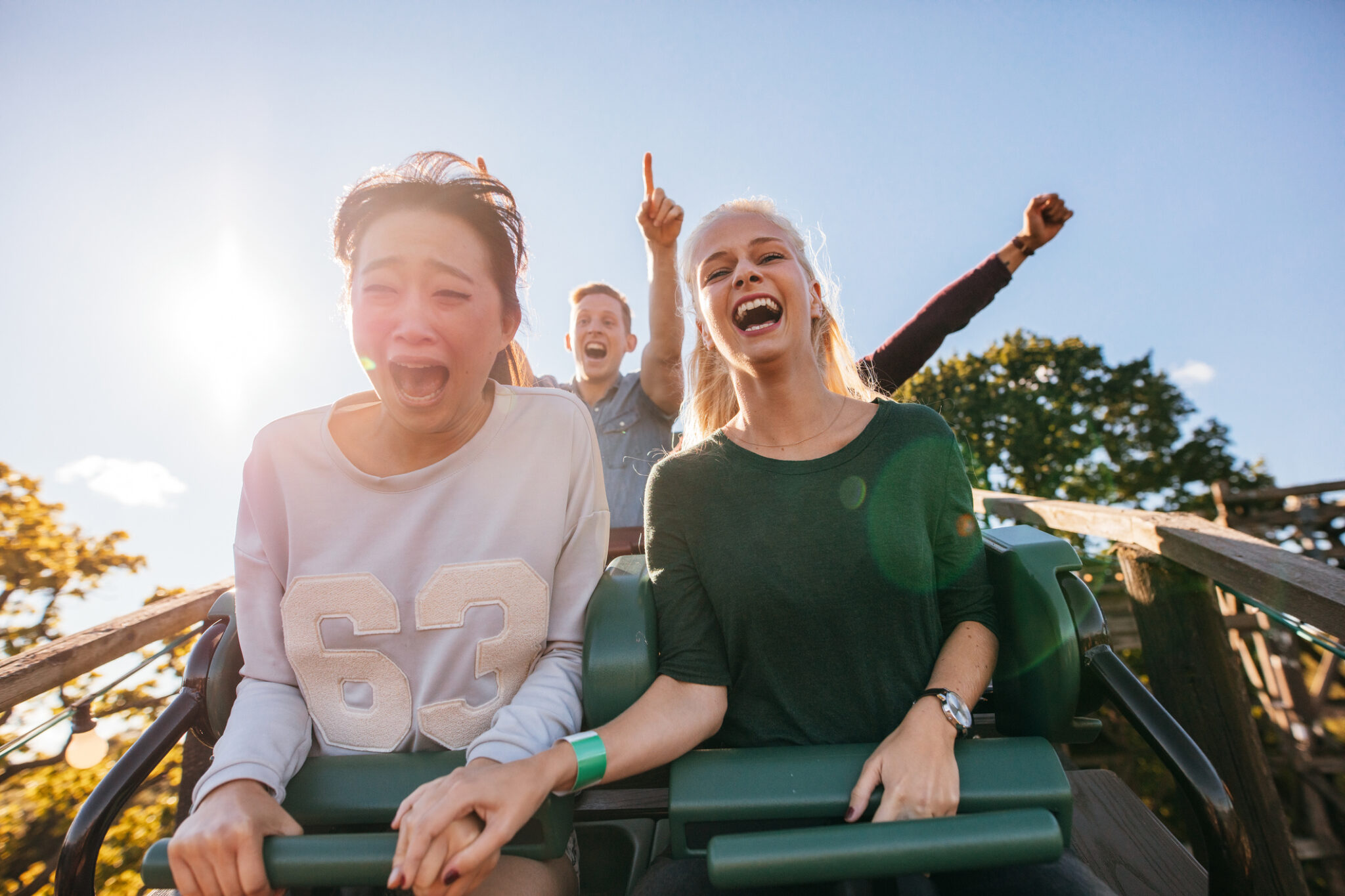 Riding a roller coaster might be fun but boarding an autonomous taxi should be a smooth and comforting experience.
However, the biggest challenge remains to anticipate the consumers' expectations and reactions to the fully autonomous drive. What will people want to feel like when they board an autonomous vehicle? This is a mind-boggling question.
As car drivers become passengers, they will most probably expect a pleasant drive. But what's pleasant? The first hurdle to overcome is the unsettling sensation of ignorance and inability to react. If a cyclist suddenly pulls in front of your car, you might steer away abruptly. The jerking of the steering wheel, the screeching of the tires, the tilting of the seat, are all sensations that you expect or at least can relate to. But what if you were not paying attention and the car performs the escaping maneuver unexpectedly? This might feel very uncomfortable, even frightening.
Additionally, the car sensors may perceive a traffic situation that your human eyes don't. Let's say there's the tail of a traffic jam right behind a road bend. You haven't spotted it, but your car detects an abnormal slowdown in traffic and reduces speed. You've been comfortably cruising on the motorway and perceive anxiously this unexpected slowdown. Not very pleasant, is it?


The new dimension of comfort

Above all, the NVH engineers have a new task at hand: getting rid of all startling noises or unsettling vibration sensations. How? That's open to debate as fully autonomous cars have not hit the road yet. Engineers consider a range of options: give an optical, audible or sensory feedback to the vehicle's passengers, letting them know "what's going on". In any case, some form of feedback is desirable. On one hand, it could reduce the effect of kinetosis or motion sickness in the vehicle. On the other hand, it could increase the general perception of comfort and ease.
So, once the NVH engineer has mastered all these parameters, he remains confronted with just a final challenge: designing a pleasant interior soundscape. In the prior discussion, Steven Dom had highlighted the crucial role of active sound design to create a pleasing acoustic ambiance. He also emphasized the difficulty: as every individual is different, how can engineers design the most appealing atmosphere? Age, gender, origin, the societal and cultural background may prejudice the definition of comfort.


What's next for NVH engineering?

In a prior discussion, Steven Dom was enthusiastic about tackling a future that's full of exciting challenges for the NVH engineer. As recent trends foster innovation, he is curious about what the future will bring.
He also mentions: "One of our biggest challenges as NVH engineers has always been to reduce the noise which source we can not act upon. Road noise for example is quite difficult to dim. We can use complex transfer path analysis techniques to minimize it. But then, when I see that companies like Hyundai have implemented an active road noise cancellation technique, I wonder: "what's next?".
Indeed in late 2019, Hyundai Motors Company has launched the innovative road noise active noise control (RANC), a technology that does not target the relatively constant humming noise of the engine but the always changing tire rolling noise.
Dom ponders whether active wind noise cancellation is the next innovation: "Obviously, carmakers are very keen on minimizing the annoying effects of wind noise. But the noise source is so unpredictable, on a broadband frequency, that it's very difficult to counter its effects. But then, who knows what we will be able to achieve in a couple of years from now?"

When I see that companies like Hyundai have implemented an active road noise cancellation technique, I wonder: "what's next?".
---
To learn more about Simcenter NVH and to keep up with the latest from Dipolo, subscribe to our newsletter.