The Origins


Dipolo offers tailored services for the industry of mobility, aerospace, industrial machinery, automation, packaging and marine.
Our mission is to support the customer through design, simulation, testing, optimization and validation, at all stages of project processing, from concept to production.
Dipolo is a joint venture built upon the experience of two engineering companies with complementary competences. The result is a synergic union, with the aim to provide high-quality comprehensive engineering solutions to the industry. As a recognized Siemens Solution Partner Dipolo is an official distributor of Simcenter Amesim and Simcenter Testlab in Germany.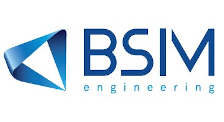 BSim is a Siemens Expert Solution Partner, authorized distributor of several Siemens engineering simulation software and a trusted provider of engineering services.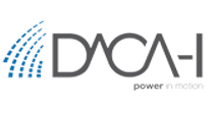 DACAI-I is an engineering company with focus on the automotive industry, mainly in the sectors of powertrain design and vibro-acoustic analysis and testing.
2019

Battery Test Rooms for electric and hybrid vehicles

2018

Qualified as "Smart Expert Partner" by Siemens

Partnership with Siemens for the distribution and sale of Simcenter Amesim and Testlab products

2016

Office in Lyon (France) and Lugano (Switzerland)

Office in Nanchang (China) and start of development of battery packs and Advanced driver-assistance systems (ADAS)

2015

Establishment of Dipolo together with Daca-I

Establishment of Dipolo together with BSim

Establishment of the company in Landshut

2012

Partnership with Siemens (Siemens acquires LMS International)

Start of Gears and Transmissions design activity

2010

Establishment of the company (Turin) specialized in simulations for hydraulic, thermal, mechanical and electrical engineering (hydraulics, thermal, mechanical and electrical engineering). Partnership with LMS International for the sale / distribution of Amesim

First engine electrification activities on KERS (Kinetic Energy Recovery System), for a well-known Formula 1 company.

2005

Office in Turin and beginning of vibro-acoustic activity (NVH) and Electronic System Control

1999

Establishment of the company (Naples) specialized in engine design