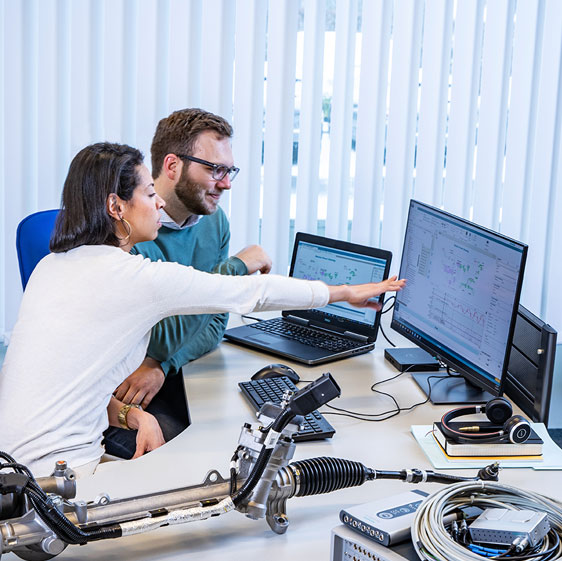 S
horter test cycles, inconsistent performance requirements, increasing product complexity and a reduced budget for testing - test departments have to master all these challenges and at the same time live up to testing, validation and aoptimization.
Is this feasible?

Simcenter Testing Solutions offers options that uniquely combine system simulation, 3D CAE and testing to help you predict performance across all critical attributes earlier and throughout the product lifecycle.
Improve your test processes and increase your productivity!
Simcenter Testing Solutions integrate multiphysics data acquisition hardware into a complete suite of acquisition, analysis and modeling software to cover a wide range of test requirements.
Follow our solutions like Anovis, Testlab NEO and Testlab and all the other Testing Solutions we present here!
Let us convince you of the many benefits of our Simcenter Testing Solutions: team collaboration becomes easier, development processes more flexible, operating costs are reduced and they close the loop to the simulation process!